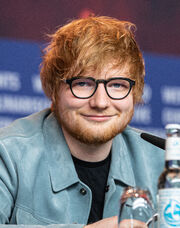 Ed Sheeran is a friend of Eminem and has currently done three collaborations with Em. In 2017, Sheeran made an appearance on "River." A music video for the single was released on Valentine's day in 2018 and it received 2.1 million likes and 143 million views. The song itself describes Eminem's relationship and overcoming of the issues in his life.
Eminem made an appearance in 2019 on the song "Remember the Name" (also featuring 50 Cent), part of Sheeran's No. 6 Collaborations Project.
The most recent collaboration between Sheeran and Eminem occurred on "Those Kinda Nights" (released January 17, 2020). This has been stated to be the first comedy collaboration between Eminem and Ed Sheeran.