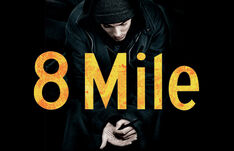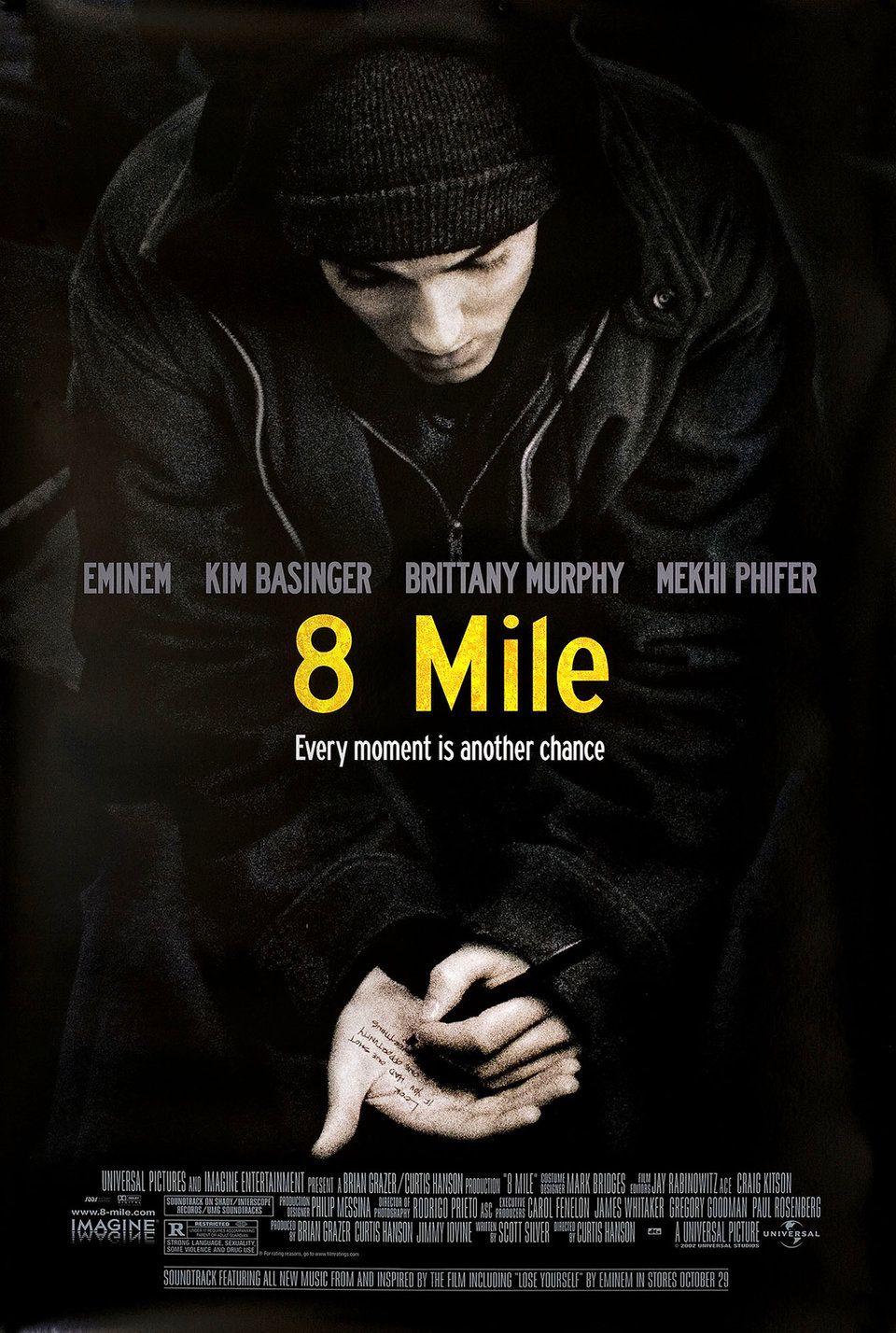 8 Mile
is a 2002 American hip-hop drama film based on  rapper, Eminem. The film also stars Mehki Peifer, Brittany Murphy, Kim Basinger, and Anthony Mackie. The film is also known for the song, "
Lose Yourself
" which was also performed by Eminem.
A young white rapper, James "Jimmy" Jones, Jr. a.k.a. (B-Rabbit) living in inner Detroit, Michigan, he has just broke up with his girlfriend, Jananne, has to move back in with his mother, his little sister, Lily, and her abusive boyfriend, Greg in a trailer park, he choked during a rap battle, and trying to launch a rap career in an industry dominated by African Americans.
Eminem as James "Jimmy" Jones, Jr./B-Rabbit/Rabbit
Meiker Phifer as Future
Brittany Murphy as Alex
King Gordy as Big O
Kim Bassinger as Stephanie Jones
Michael Shannon as Greg
Taryn Manning as Janeane
Evan Jones as Cheddar Bob
Anthony Mackie as Papa Doc (Clarence)
Eugene Byrd as Wink
Omar Benson Miller as Sol George
Xzibit as Mike